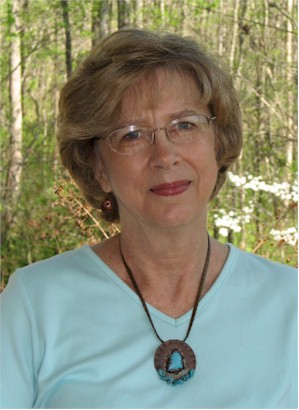 Semi-precious stones are among the most spectacular of God's creations. As found, many look like plain old rocks. But cut and polished, they demand attention! The stones in my pendants are the focus of the jewelry. I wrap my cabochons in such a manner as to enhance the beauty of each stone. Wire does not "make" the jewelry: it's the natural beauty of the stone that makes a pendant stunning. When wearing one of my pendants crafted from these cabochons, you will demand attention!
Why wire wrapped jewelry? I love jewelry. I love to buy it; I love to wear it. I buy clothes to match my jewelry; my husband teases me about this all the time! My older son has collected rocks for years, so I have attended many rock shows looking for stones for him (and some for me, too). At one of these rock shows, I fell in love with and purchased my first piece of wire wrapped jewelry.
After seeing what types of jewelry there are out there, I noticed two things about the wrapped cabochons I saw. First, I could not wear many of them because they were so large, and I'm a smaller sized woman. Second, so many had too much wire; so much you could not see or appreciate the stone. So in 2004, I attended the William Holland School of Lapidary Arts in Young Harris, Georgia, and learned wire wrapping techniques so I could design my own wraps. In 2005, I returned to William Holland for a more advanced wire class. In 2006, I studied Chaining. Back to William Holland in 2007 for my first Silversmithing class! I wear "my" jewelry everywhere I go. Friends ask me, "What a beautiful pendant! Where did you buy it?" How nice to be able to tell them that I made it myself!
While I offer a good selection of the standards, like Onyx, my jewelry showcases designer cabochons of the more unusual stones and shapes. If you like the Jaspers, Obsidians, Agates, or Lapis, watch this site as you'll find all of them here. I get all my new cabochons from Steve at Bitter Brook Cabochons.
I also design earrings and custom fit bracelets, many in stones matching my pendants. All my jewelry creations use only 14K Gold Filled or Sterling Silver wire.
In August 2005, I was awarded Juried Member status in the Alabama Designer Craftsmen. Having the quality of my work recognized by designer and artist peers is a real honor. But my primary goal remains the satisfaction of those of you who appreciate my jewelry enough to purchase it.